At Optima, we know what our customers valued the most when choosing armored glass: optical quality, originality, durability and ballistic performance. We have reduced the risk of the most common armored glass defects by using only the best quality materials in combinations that enhance durability.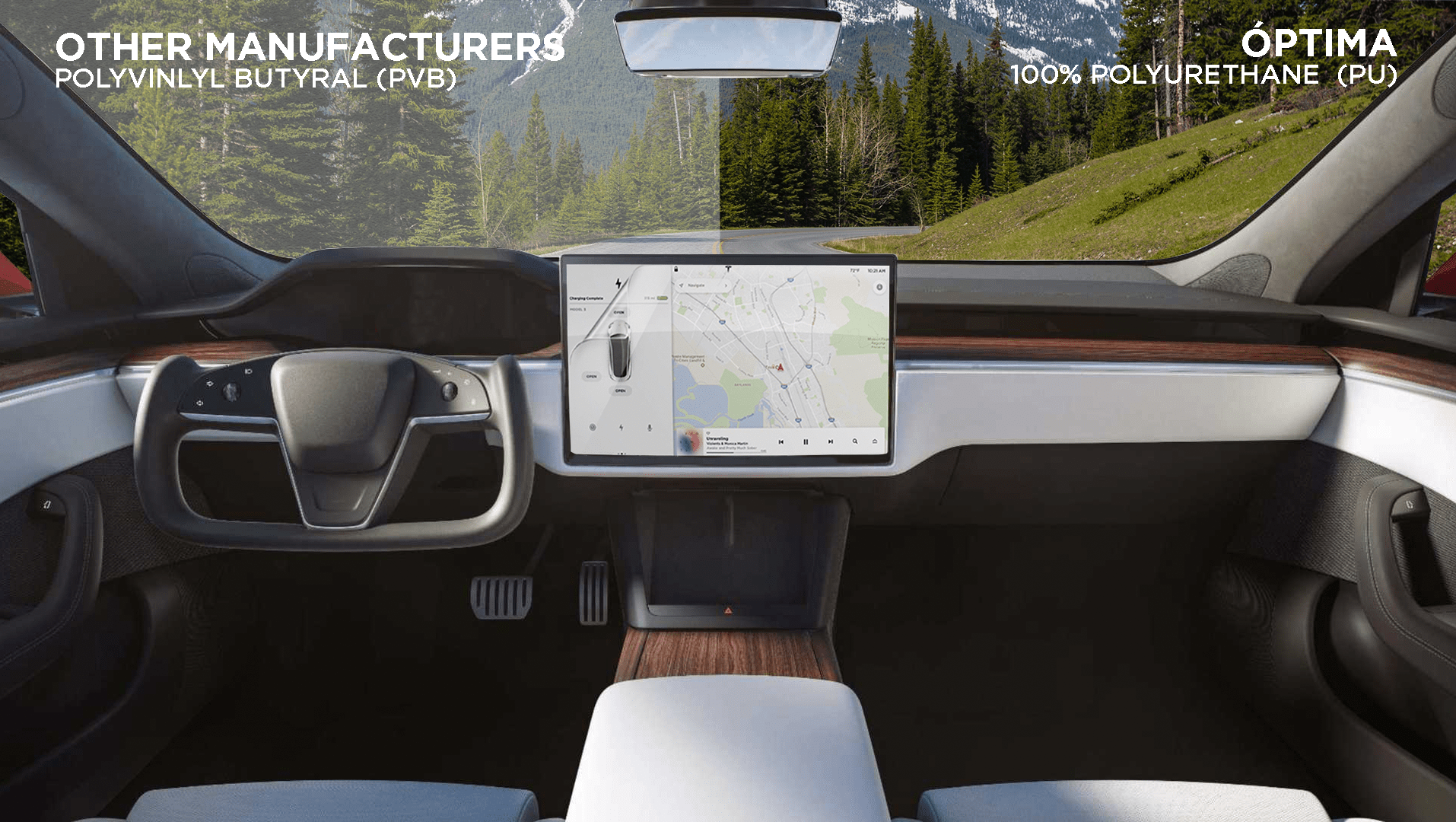 Hemos dado el paso hacia la automatización de los procesos que garantizan la precisión y la estabilidad dimensional de nuestros vidrios.
Adhesiveness 100% Polyurethane (PU)
We use polyurethane (PU) as the only adhesive material. Although PU is more costly than the PVB, we decided at OPTIMA to avoid Polyvinyl and use Polyurethane on all the layers (glass-glass and glass-PC) in order to improve the life of our products and minimize the possibility of premature delamination.
The color is in the glass
Where others offer risky/unstable alternatives, at Optima we prefer to offer totally transparent solutions. The 4 tint tones that we offer are stable because they are in the glass. In other words, they generate from the float glass production process. We offer a 15-year warranty for the stability of our colors.
Cutting edge production technologies
We have taken the leap towards automated processes that guarantee precision and dimensional stability for our glasses.
All of the above result in: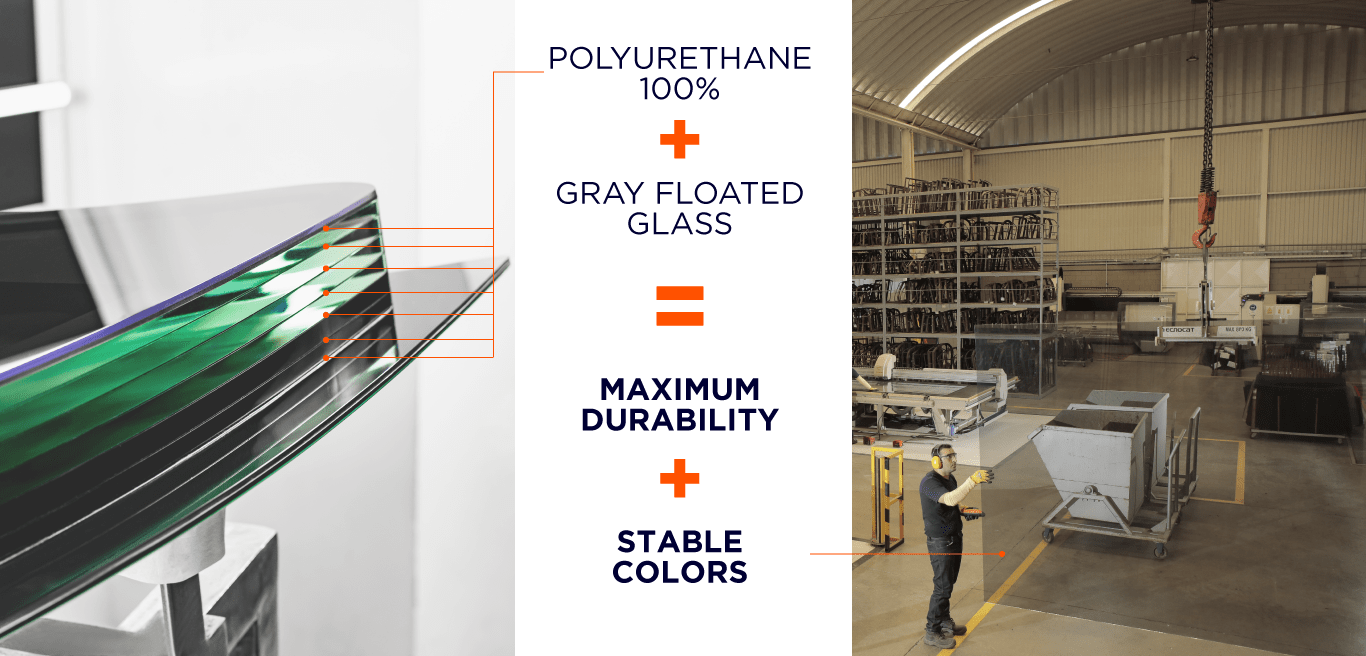 Greater durability
Minimum risk of claims due to delamination
Total Transparency
Superior optical quality
Greater Originality
Optimal appearance that endures the passing of time