Knowledge and experience that results in agile performance and excellent quality
Exceptional technical communication
• Digital control of design by model and client version
• In-house development process, industry's quickest service
• Centrals for the precision of curves in the product
• Real time digital production control.
• Database with more than 600 vehicle designs
• CNC 2D and 3D cutting and polishing processes.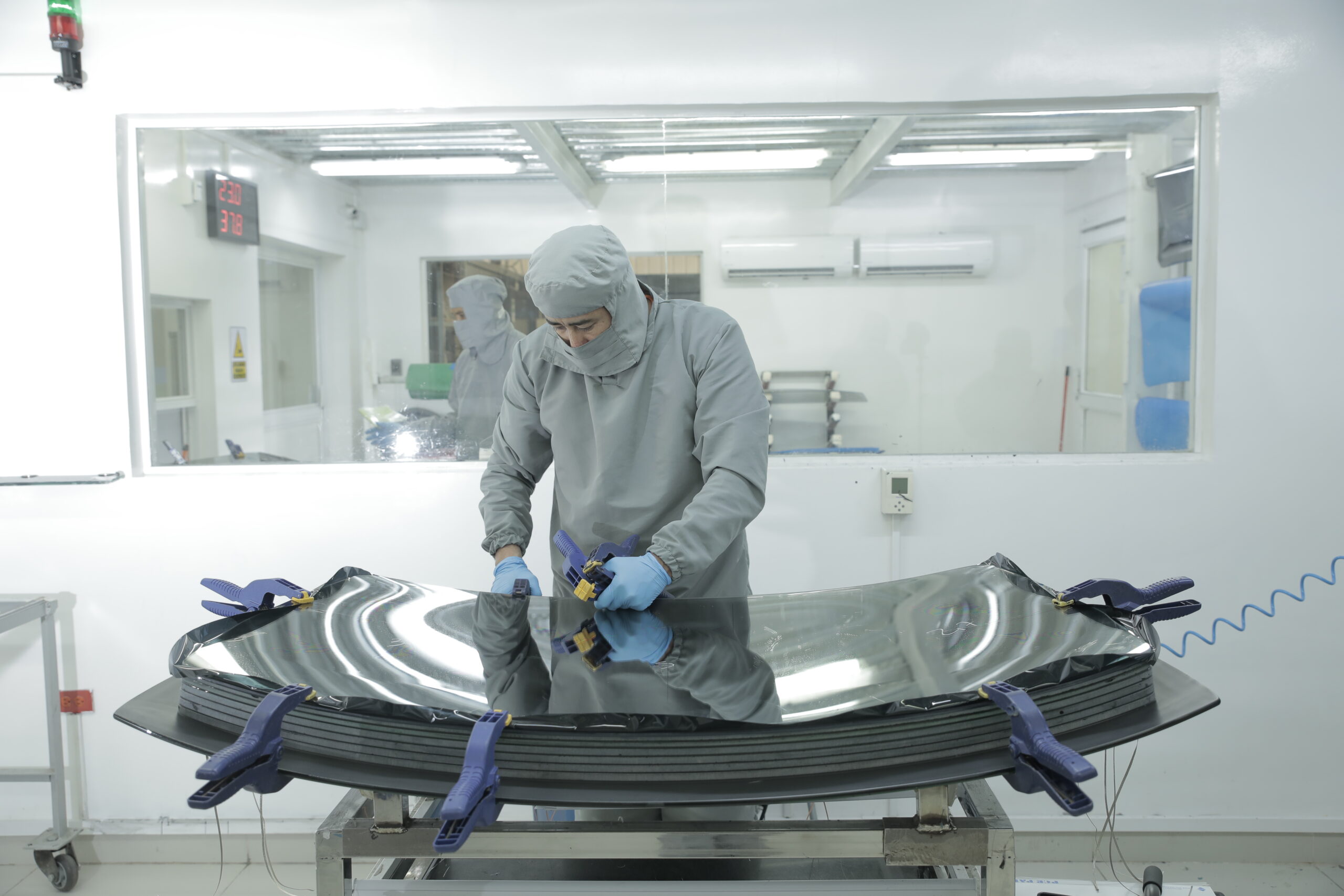 In-house Development
We do reverse engineering of the original parts and generate digital files for the automated cutting and polishing processes. We elaborate our screen printing meshes, from the photo mechanics to frame mounting. We develop and elaborate our own curving molds and steel inserts.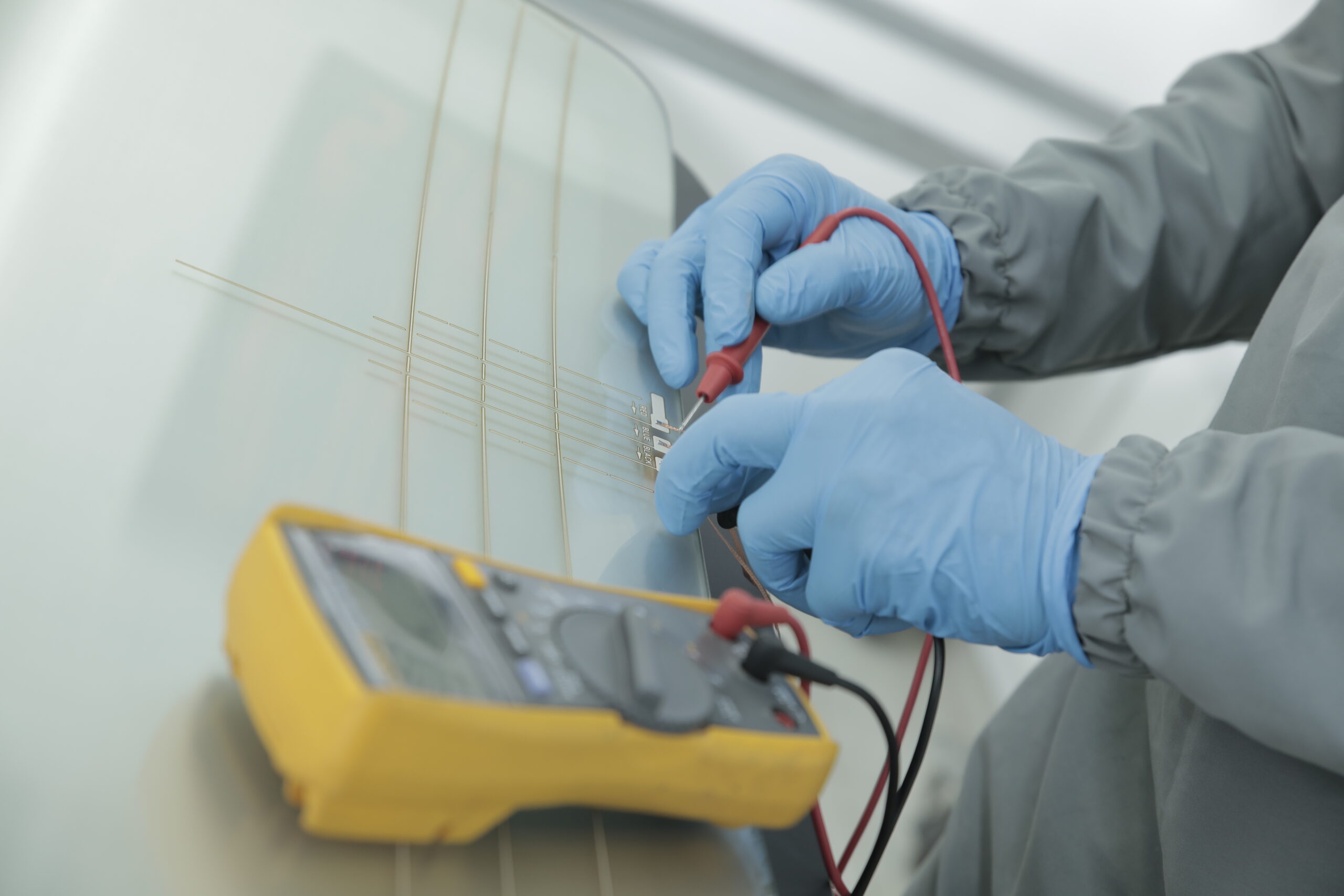 New Developments
We can do new developments in record time, thanks to our in-house infrastructure and to the technical capabilities of our engineers and executives.
Making armored glass requires a lot of metal
Our metal mechanic shop is important to Optima's R&D strategy. We develop and elaborate our molds and steel inserts.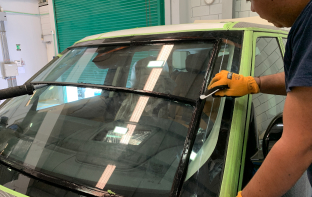 Freezing
Capturing the original curvature of the OEM parts requires an "in-situ" metal work. We have qualified personnel for this task at each of our markets, which reduces the time spent in the development of new models.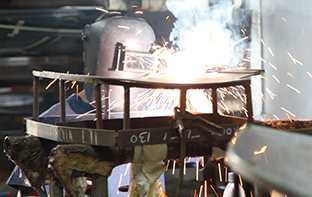 Curved Molds
We develop our curved molds for new models in record time and keep a permanent digit file of our designs for future replacements.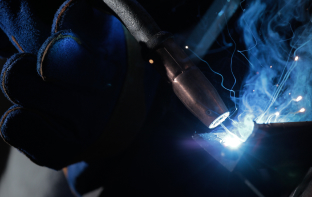 Steel
We generate digital files to guarantee the precision of the steel dimensions with respect to the glasses. The cutting of the steel is done with laser.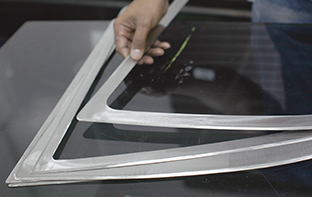 We have strict control of the steel insert chamfer
The chamfer angle is fundamental to achieve great fitting between armored glass and vehicle body.
Total control of painted surfaces
Why is the painting process so important for us? The answer is: originality.

The black outline is used in armored glasses for several purposes. In the fixed parts, it serves to hide the adhesive that joins the glass to the vehicle body. In the moving parts such as side windows, it is used to hide the steel inserts.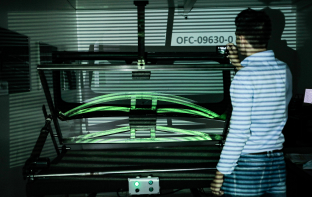 In-house design, photo mechanics and screen-printing process
We have total control of this important subprocess and its multiple steps: • Digital design where the dot matrix design is integrated. • Printing of positives. • Mesh development. • Mounting of frames. • Serialized screen printing (in high volume projects).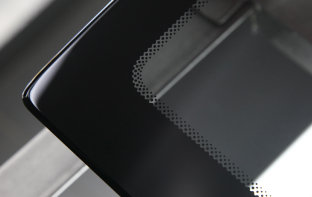 Dot Matrix
Contour dot matrix also know as degrade, helps in softening the black edge and gives it a subtle esthetic quality, which jointly with our excellent definition and color, creates a notorious difference with respect to the final appearance of the vehicle.
Technological Support and Production Engineering
Manufacturing is constantly evolving from production based on manual processes to computer assisted automated processes. In the armored glass industry, we have to keep learning and implementing new technologies.
At Optima we permanently invest in training our engineers and adopting new technologies that improve our products and process.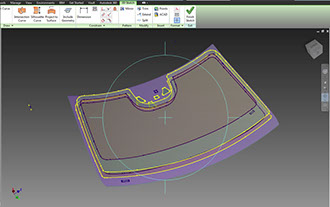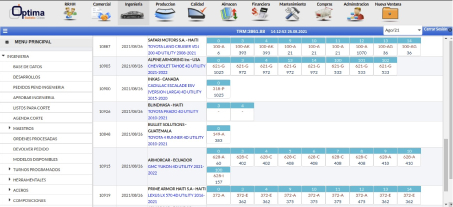 CAD Computer Aided Design
The creation of designs is 100% digital, using the latest technical drawing software. Each personalized order requires its own specific design adjustment, which will affect all the stages of production. To achieve what our customers expect.
CAM Computer Aided Manufacturing
The digital designs are translated into the language of the different CNC machining centers. We have implemented this technology for the 2D and 3D cutting and polishing of our glasses, to guarantee dimension stability order after order.
Systematizing operations
The files that our engineering department generate are interconnected to the commercial, logistics and financial branches. Information flows automatically between departments, minimizing human error and providing real time control and feedback.
We design and produce our molds and steel inserts in-house.